THE ONLY INDOOR
CLAY COURT
FACILITY IN THE TRI‑STATE!
Stay Active, Stay Safe!
Only 4 spacious clay courts, great for social distancing

Doctor-led COVID-19 safety & sanitation protocols
The Indoor Tennis Club Features
Unique ability to play indoors on clay mid-October to mid-April

4 "Soft" HAR-TRU courts maintained to the highest standards

Bright lights for best playing conditions

Tennis pros for improving your game at any age; early morning drills available
Managed league play supports camaraderie & competition

7-day court reservations for Regular and Associate members

Convenient east-side location in Madeira

A large welcoming lounge for 6ft distancing

Friendly members with active lives who love tennis

Opening Day
Monday, October 16th
Closing Day
Saturday, April 13th
Seasonal Courts Available

Hours of Operations
Monday – Thursday
8:30am – 8:30pm
Facility closes at 10:00pm
Friday
8:30am – 7:00pm
Facility closes at 8:30pm
Saturday & Sunday
8:30am – 5:30pm
Facility closes at 7:00pm

Four HAR-TRU
Green Clay Courts
Easy sign in
process with
monthly billing
Courts are reserved
for 90 minutes
Best Lighted Courts
In Town

Per Person
Singles $25 each
Doubles $14 each
3 players $17 each
Membership
Cost Ranges
$200—$475
Ball Machine
$30 for 90 minutes
The Beginning Of A Dream
The 16 founding members first met at the home of Harris Weston in 1963. Wally Abbott, Bill Allen, Bob Belliveau, Dave Bidwell, Harold Comey, Jim Edwards, Bob Evans, Ben Felson, Dick Forberg, George Lott, Arron Mathieu, Jack Mellinger, Joe Stern, Mal Simms, and Chuck Yeiser gathered to discuss their dream for an indoor facility in Cincinnati.
Estimated cost for the facility was $75,000. Each of the 16 contributed $1,000 and First National Bank gave a loan of $68,000. The bank said the indoor tennis facility would never happen in Cincinnati. The bank's "plan B" was to turn the building into a warehouse if the tennis club failed.
Pharon Bailey owned the property, which was a picnic grove. The original plan was to have two hard courts, but the cost did not fit into the budget. Bob Evans took it upon himself to find out how to install soft courts. The rest was history.
Courts 1 and 2 were built in 1964, and courts 3 and 4 in 1970.
A Cincinnati Enquirer staff writer described the building as looking like a cross between a distillery, and a B-26 bomber base in World War II.
The first year of operation was 1965-1966. There were 60 original members.
Today, with approximately 350 members, the Indoor Tennis Club continues its legacy of uniquely providing top notch indoor clay courts to a friendly, active community of members who love to play tennis.
Current Club Manager and Board
Club Manager: David Russell, who also serves as the Club's Director of Tennis.
Board Members: Jeff Jacobs, Ken Fields, Mike Schumacher, Wendy Wilson.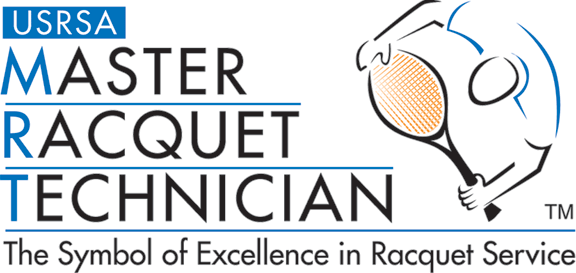 | | |
| --- | --- |
| Wilson Hybrids | $38+ |
| Luxilong ALU | $40 |
| Luxilon Ace | $36 |
| Solinco | $33 |
| Gamma TNT | $32 |
| Babolat Hybrids | $38+ |
| Babolat RPM | $40 |
| Babolat Xcel | $42 |
| Babolat VS Gut | $30 |
| Replacement Grips | $10 |
USRSA CERTIFIED (16 YEARS)

PROFESSIONAL STRINGING EQUIPMENT

FRAME INSPECTION, TUBING/GROMMET REPLACEMENT (if necessary)

24 – 48 HOURS TURNAROUND

IN A PINCH? – LET US KNOW!
In addition to stringing and gripping, we will customer your strings or racquet based on your needs and our recommendations.
August Lacey
513.289.3438
Laceyae@gmail.com

LOOKING FOR A GREAT GAME OF TENNIS?
CALL
(513) 561-4965

The Indoor Tennis Club
7200 Shawnee Run Road
Cincinnati OH 45243
Email: info@indoortennisclub.com
The Indoor Tennis Club
The Indoor Tennis Club
7200 Shawnee Run Road
Cincinnati OH 45243